If you are going to visit Stockholm don't miss the chance to run an architecture tour to learn about thousand years of Swedish architecture in the exhibition Architecture in Sweden, a display of how Swedish architecture and cities have developed over the last millennium.
The exhibition Architecture in Sweden, designed by Anna von Schewen and Björn Dahlström, is a chronology of Swedish architecture told through detailed and richly beautiful models from the ArkDes collection. There are works here by Sweden's most famous architects, from the golden age of Swedish modernism and more.
More than 80 models portray architectural ideas, urban plans and construction methods, from 9th century stone churches, Rococo summer houses, the extraordinary engineering of the Katarina elevator, the rise of modernism in Sweden after World War II and much more. Modern architecture in Sweden was prefaced by a group of architects, who took up a very rigorous and stark form of Neo-classicism. Gunnar Asplund and Ivar Tengbom were two of the most well-known Swedish architects during the early XX century contributing to the style which became well-known all overt the World as Swedish Grace.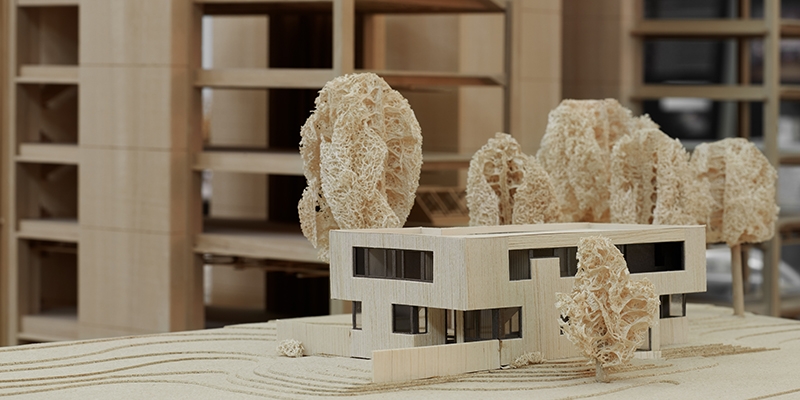 Gunnar Asplund main works, both in collaboration with Sigurd Lewerentz, are the Woodland Cemetery, today a Unesco World Heritage Site, and of the Stockholm Exhibition that helped functionalism break-through in Sweden from 1930.
The Katarina Elevator or Katarina Lift (Swedish: Katarinahissen) is a passenger elevator in Stockholm that connects the lock area called Slussen to the heights of Södermalm. The lift was a shortcut between Katarinavägen, Slussen and Mosebacke torg. The original lift was constructed in 1881 by the engineer Knut Lindmark, but the current structure dates from the rebuilding of the Slussen transport interchange in 1936.
A typical example of the strong link between functionalism and the political left is the Kvarnholmen quarter in Nacka, designed in the 1930s by the architecture department of the Consumer Cooperative as the first collectively organised architecture practice.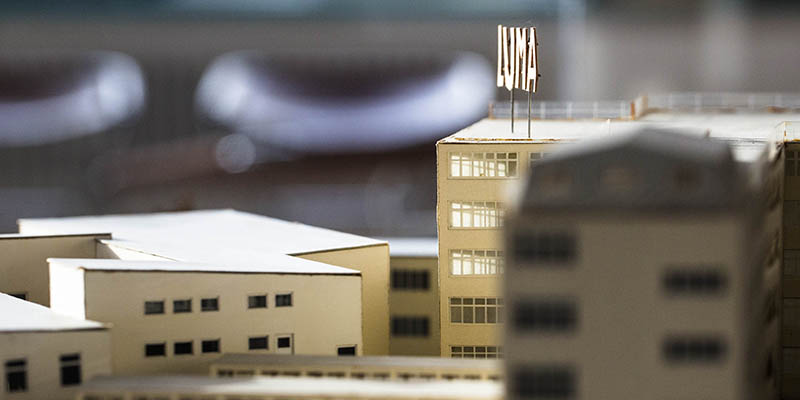 Today, architecture in Sweden is being defined by such architects as Gert Wingårdh, who started as a postmodernist but is known to pick up new trends and other international firms as White Arkitekter, Sweco, Claesson Koivisto Rune, Anders Berensson Architects, Tham & Videgård, Kjellander + Sjöberg to name a few.
Architecture in Sweden is suitable for all ages, and fascinating for anyone interested in Swedish cities and buildings. There is loads of in-depth information to explore, through the drawings, study models and other materials in the drawers under the plinths.
ArkDes is Sweden's national centre for architecture and design. Located on Skeppsholmen island in the centre of Stockholm, Arkdes is a museum, a study centre and an arena for debate and discussion about the future of architecture, design and citizenship.
[google_map_easy id="11″]
ArkDes, Exercisplan 4, Skeppsholmen, Stockholm
Architecture in Sweden: Free admission
ArkDes modeller: Photo: Kristofer Johnsson
Arkitektur i Sverige: Photo: Viktoria Garvare
for more info about the exhibition Architecture in Sweden write to [email protected]