The construction of The Docks, in Malmö's Western Harbour (Västra hamnen), is now underway!
It features two tapering residential towers, of 26 and 18 floors respectively, that will redefine Malmö's skyline.
Western Harbour is the area which first made Malmö known as a sustainable city. It has gone through an urban development challenge during the last decades in the transition from industrial to mixed city area.
Many of the area's buildings have 'green' roofs, featuring various plants of different colours depending on the season, and extensive rain water run-off systems.
Visitors can see the successful transformation of a previously decaying industrial area into an exciting and sustainable urban environment.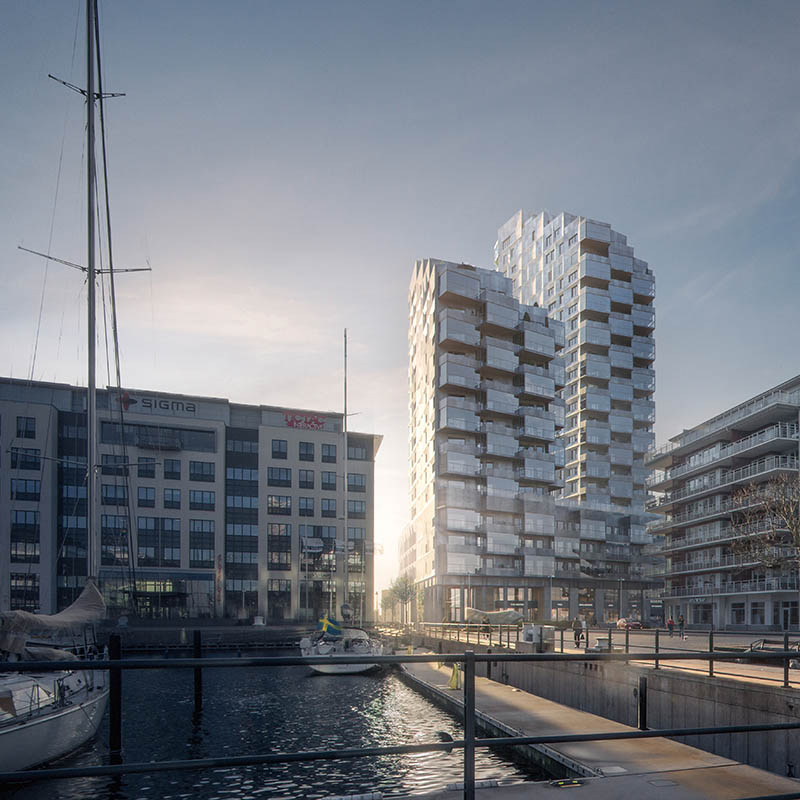 The Docks, designed by FOJAB (featured in our selection of top architecture firms in Sweden), will be the city's most spectacular residential tower with 157 apartments, and a range of public activities on the podium.
Along with Turning Torso by Santiago Calatrava, the Docks will be an important piece of the puzzle in the transformation of the old industrial area.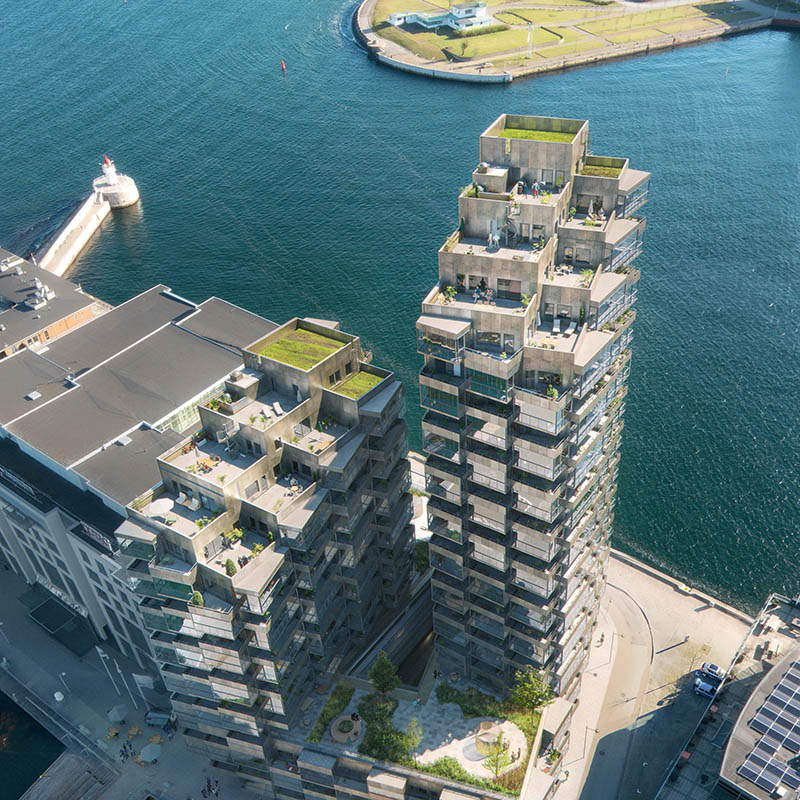 The composition of The Docks is sharp, nuanced and rooted in the history of the place – in its inception it's a salute to the Kolga building from the 1930s on the other side of the harbor inlet.
The Docks along with the Kolga building, frame a gateway to the city of Malmö.
The two towers take shape from a base of four floors with public spaces for services, shops, and restaurants on the ground level. On the roof of the base, a lush garden is created for the residents in the form of terraces with a verdant beach landscape.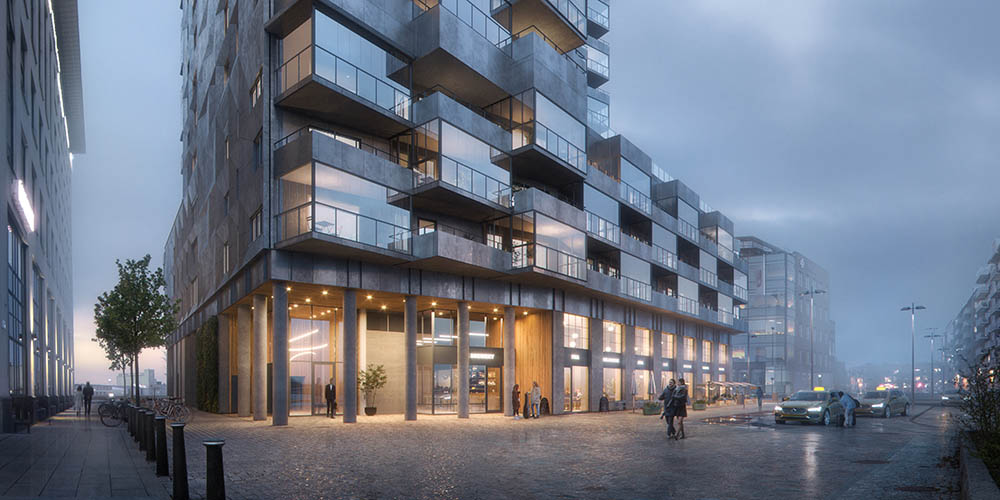 The building volumes, along with the balconies, are clad in robust, weather-resistant steel. Inside, residents and visitors are met with wood based materials and warm lighting.
Materiality, of both exterior as well as the interior of the project, alludes to naval architecture, with their metal hulls and cosy wooden cabins; The Docks stand in place of countless ships that were once built at the former shipyard.
The apartment sales have started and full occupancy is estimated for March 2025.