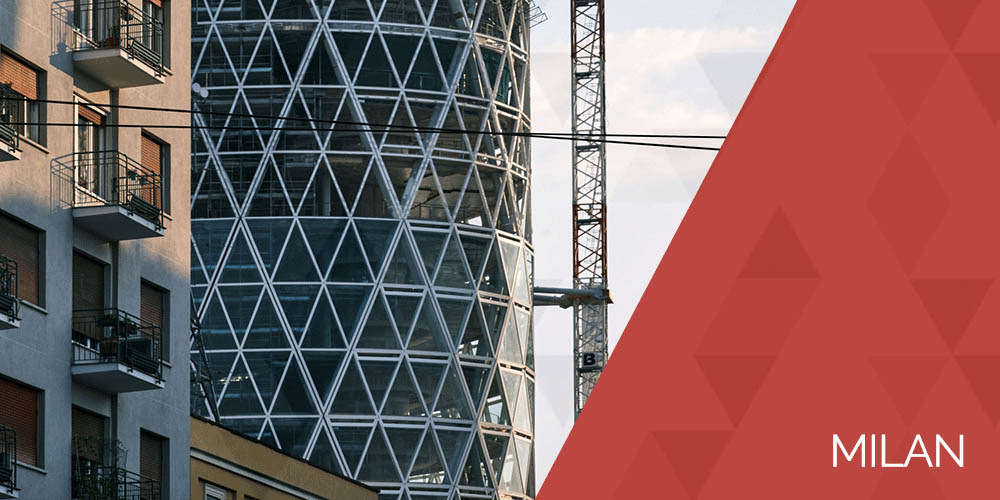 Milan 2022 | Architecture firms and LEED educational visit 
Free educational tour for interior design and architecture students,


young architects and professional architects



4 May

 

2022
Our Milan architecture firms and and LEED buildings educational visit is designed to provide architecture students, young architects, interior designers and architects based in Milan an opportunity to experience and learn from the masters.
We will be visiting the following influential architecture firms in Milan to discover their ethos, their sustainable solutions and their top LEED certified buildings: 
Dontstop architettura
Mario Cucinella Architects
One Works
Progetto CMR
The architecture educational tour is free thanks to our valuable partner Valcucine, an Italian design brand that has been standing out for the design and production of high-end kitchens unique in their kind, revolutionising the paradigms of the kitchen industry to deliver excellence in terms of sustainability, innovation and craftsmanship.
Only 15 lucky participants will join the tour (with reservation or selected from the waiting list) to join this free tour and contacted by the organisation with the details of the programme.
Meeting point: will be communicated some days before the event.
The educational architecture tour has different main features:
to be inspired by breaking-through architects while visiting the most renowned practices
to learn the architecture philosophy of the most influential architecture firms in the world with fun and interactive sessions outside the monotonous routine
to experience some of the most awarded buildings guided by their creators
to socialize and interact with people from all walks of life
to retain memories for longer periods, and gain knowledge more effectively
to build new meaningful relationships
Programme 
9:30 – 10.45 architecture firm 1
11:15 – 12:30 architecture firm 2
Lunch time
14:00 – 15:15 architecture firm 3
16:00 – 17:30 architecture firm 4
Do not forget to subscribe with your Whatsapp mobile number in order to be in touch with the organisation and stay updated before and during the tour.
> Travels, urban transport tickets, meals and accommodation costs are not included
> Mask, Digital Green Pass, vaccine passport or EUDCC are mandatory to take part to the practice visits.
> Programme could be modified due to organisation needs.

Share This Educational Tour with your friends and colleagues, Choose Your Platform!