During the 2019 World Architecture Festival, we took the chance to visit the city of Amsterdam and its astonishing modern architectures.
Amsterdam is the capital city of the Netherlands and one of the most beautiful cities in Europe. Amsterdam's name derives from Amstelredamme, indicative of the city's origin around a dam in the river Amstel.  Its origins lie in the 12th century.
Originating as a small fishing village Amsterdam became one of the most important ports in the world during the Dutch Golden Age (17th century), a result of its innovative developments in trade.
Amsterdam is all about practical urban planning, amazing cycling infrastructure, tulip-lined canal bridges and old merchant houses tilt at impossible angles. 
The oldest building in Amsterdam is the Oude Kerk consecrated in 1306. In the old part of city center buildings were constructed in the architectural style of the Renaissance.
Amsterdam quickly developed its own Renaissance architecture according to the principles of the architect Hendrick de Keyser. French style, Neo gothic, Jugendstil and Art Nouveau have followed until the beginning of the 20th century where Art deco and the Amsterdam School (1910 – 1930) imposed a building code.
Modern architecture in Amsterdam and generally in the Netherlands (in Rotterdam and in Delft mostly) after 1990 is one of the most interesting in the world.
Interesting and revolutionary realizations include Silodam, the New Islands (Borneo, Java, Sporenburg, KNSM), IJburg, the Whale…. Many Dutch architects who recognized abroad have their works here, including renowned architecture firms and star architects such as Rem Koolhaas founder of OMA, Wiel Arets, Benthem & Crouwel, MVRDV, Ben Van Berkel, founder of UNStudio, Ton Alberts de Architekten Cie, Hans van Heeswijk Architects, West 8, to name a few. Or foreign architects such as Renzo Piano, Delugan Meissl Associated Architects, Steven Holl, Sven-Ingvar Andersson, Antonio Cruz and Antonio Ortiz, 3XN and many others .
Here is our selection of best modern architecture in Amsterdam.
If you have any suggestions to complete the list feel free to suggest!!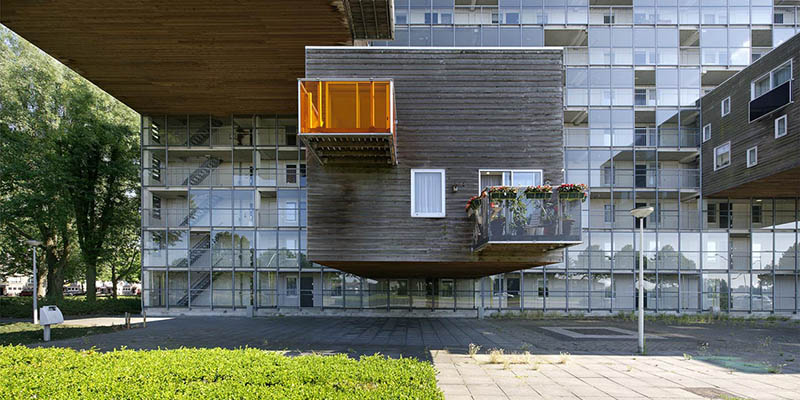 WoZoCo by MVRDV | Photo: Rob 't Hart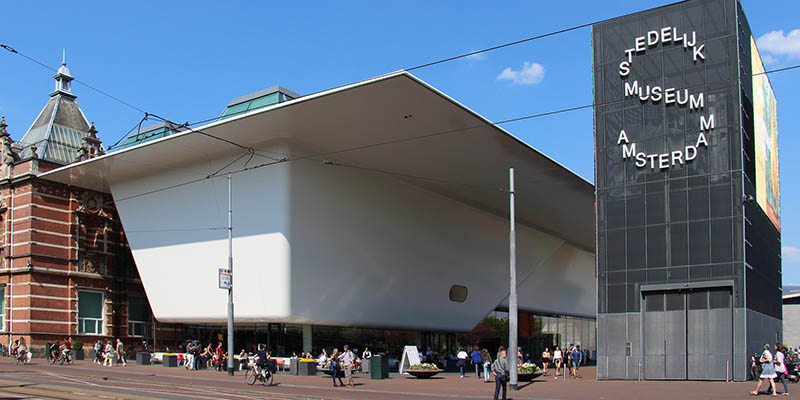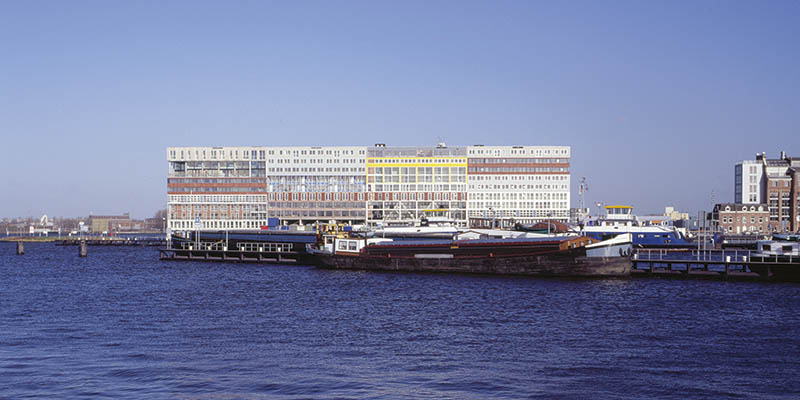 Silodam by MVRDV | Photo Rob 't Hart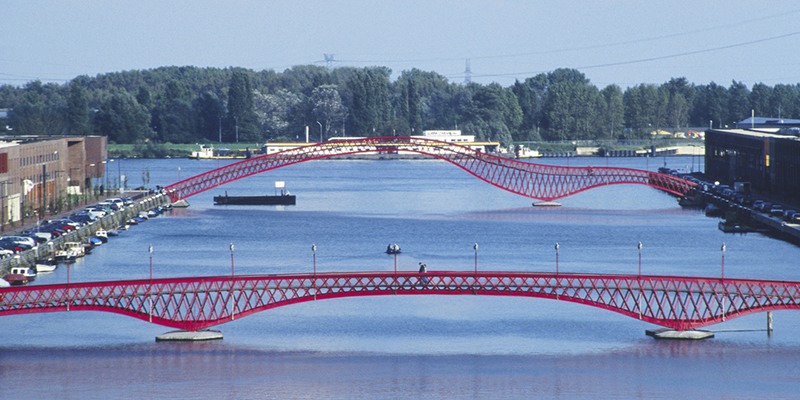 Borneo/Sporenburg bridges by West 8 | Photo: Jeroen Musch courtesy West 8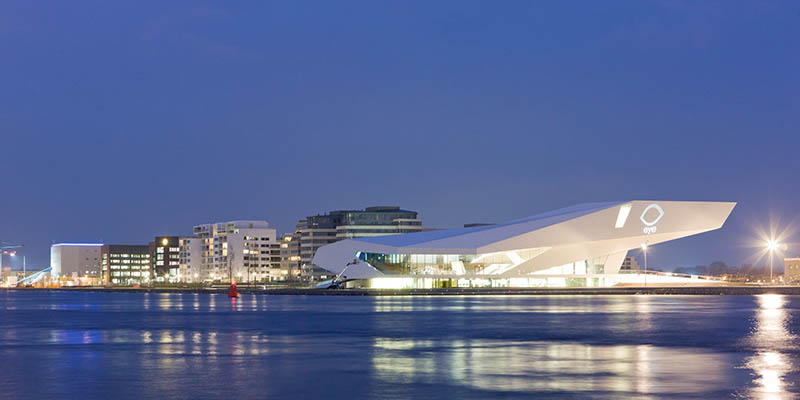 The EYE Filmmuseum designed by Delugan Meissl Associated Architects | Photo Iwan Baan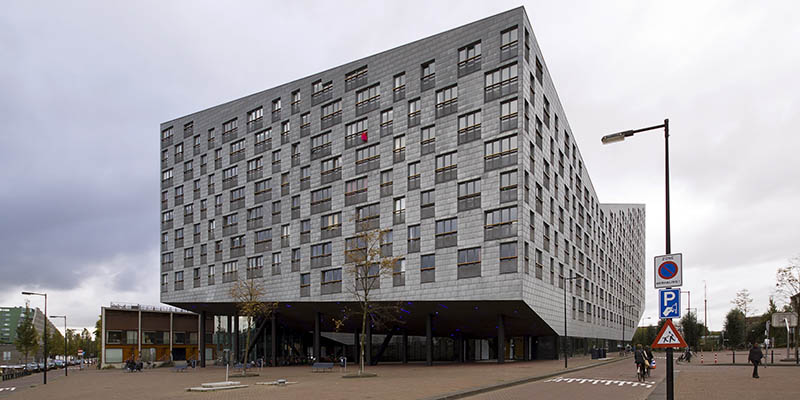 The Whale, designed by de Architekten Cie | Photo: Artur Salisz
The Van Gogh Museum's new entrance by Hans van Heeswijk Architects | Photo: Luuk Kramer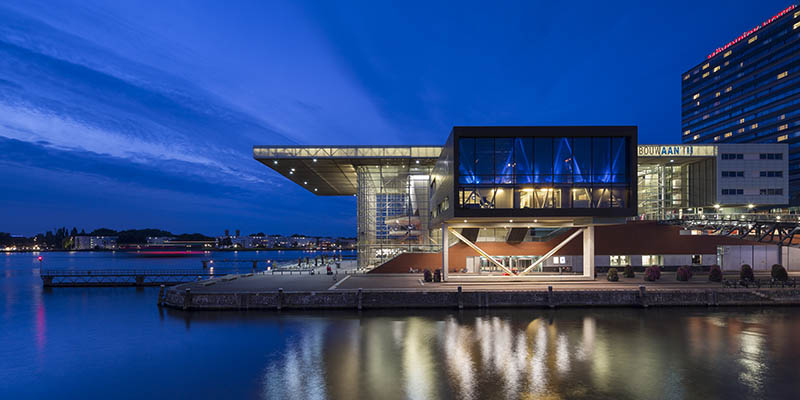 Muziekgebouw aan 't IJ, or Music Building by 3XN | Photo: Adam Mørk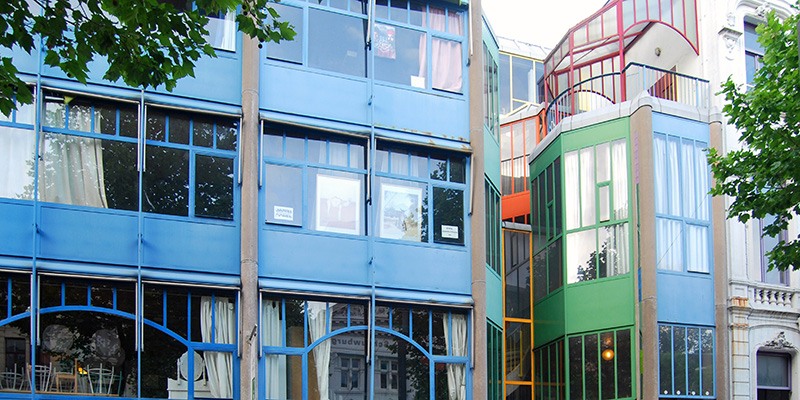 Hubertus House by Aldo van Eyck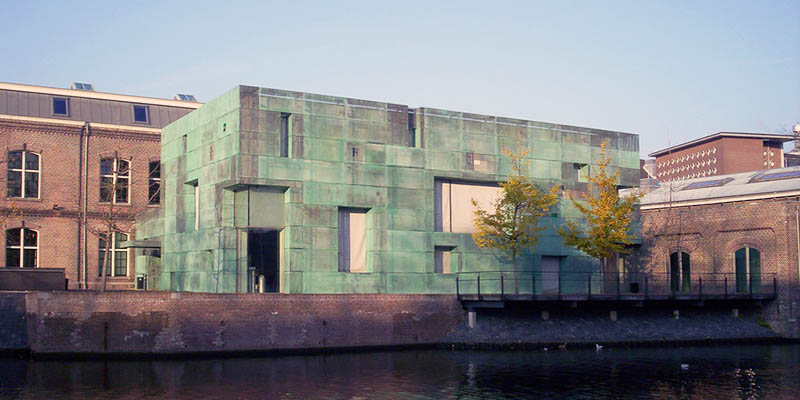 Sarphatistraat Offices by Steven Holl Architect | Photo: Andrés Besomi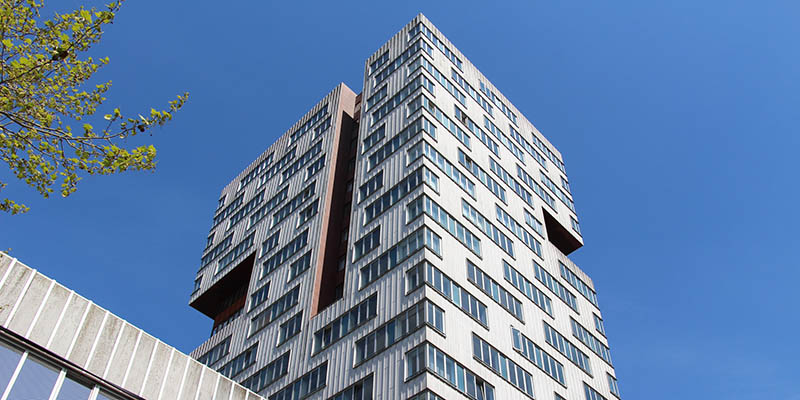 IJ Tower by Michiel Riedijk and Willem Jan Neutelings | Photo: Fred Romero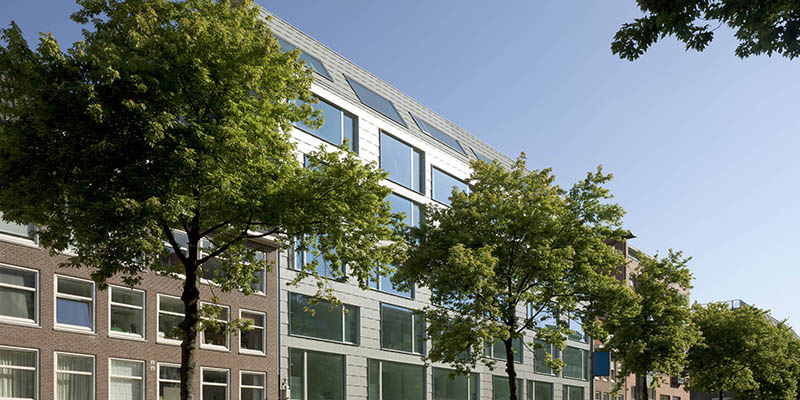 The nhow Amsterdam RAI Hotel by OMA, located in Amsterdam's Zuidas Business district, will be an iconic addition to the city's skyline soon. The 91-metre building will be the main hotel for the RAI Amsterdam convention and exhibition centre where the World Architecture Festival take place and, with its 650 rooms, the largest hotel of the Benelux.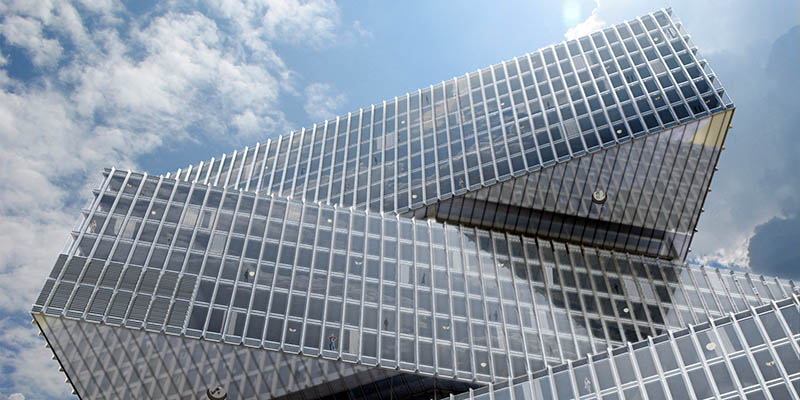 nhow Amsterdam RAI by OMA | Image courtesy OMA
cover image photo: Iwan Baan