The spotlight is turned on the Milan Design Week 2023: designers, architects, companies and universities share solutions to support our present and shape the future. Between exhibitions, installations and discussion panels spread throughout the city.
From April 17th to 23rd, the city of Milan will, once again, play a leading role on the international design scene with a full calendar of events, exhibitions and installations. Designers, architects, schools, universities and institutions come together to share ideas that can translate the present and imagine the future. The practices of design become a precious tool to provide the coordinates for understanding the present and contemporaneity, returning visions and suggestions for the future. Focusing on the themes of circular economy, reuse, sustainability of processes and materials, Fuorisalone will be held as usual in conjunction with the Salone del Mobile.Milano, which this year reaches its 61st edition.
"Fuorisalone is not only a reference point for a sector of excellence that represents the quality of Made in Italy in the world, but also a great opportunity for Milan. Installations, exhibitions, and events spread throughout the city will rekindle the streets, districts, and neighbourhoods of the city, confirming its role as the capital of design and enhancing its image on an international level. I am certain that this edition of Fuorisalone will also be a not-to-be-missed event", declares Alessia Cappello, Assessor for Labour and Economic Development with responsibility for Fashion and Design of the Municipality of Milan.
The theme of the 2023 edition of Fuorisalone is "Laboratorio Futuro" 
The April edition of Fuorisalone, entitled "Laboratorio Futuro", proposes a reflection on how we imagine our future, in relation to the uniqueness of the times in which we are living now. Lab is an opportunity for debate, to imagine and build alternative ideas through moments of collective dialogue, to focus on opportunities and critical issues, but also contradictions. Lab is a place of confrontation, a concrete place where error is considered a useful element to evolve. Lab is a shared working method, a way to build solutions in the present to grant us a future that might otherwise become a mirage.
We live in a historical moment in which the major issues are closely tied together by a red thread: from the climate crisis to the energy crisis, from the war to the political instability. This year's theme recalls the experimental dimension of design and is intended as an invitation, an exhortation to question ourselves on how we want to design change by responding to the many challenges that await us. And to do so, design becomes a tool for thought and at the same time for collective action.
The 2023 edition will therefore shed light on the themes of sustainable design, circular economy, innovative materials, urban regeneration and artificial intelligence. The latter is not to be understood as a rejecting technology, but rather as a tool that could be part of the future. All with an eye on new generations, which will see the involvement of students from the main schools in the sector. "Laboratorio Futuro" will set the stage for exhibitions and installations, opportunities to bring out the complexity of the issues on the table. Projects capable of intercepting the on-going transformations in society, proposing visions of an ambitious and credible future, made of experimentation and tangibility. A future, in which design is an agent of change, as well as a lens for interpreting society.
"The Fuorisalone represents an opportunity for networking and sharing, a collective lab of experiences. This is the inspiration for this year's theme: by lab we mean an active space where knowledge is shared. It is essential to unite skills in order to lay the foundations for a better future," says Paolo Casati, co-founder and creative director of Studiolabo.

5 vie | photography: Amir Farzad
Milan Design Week 2023, main projects and routes around the city center
Alcova, the platform founded by Joseph Grima (Space Caviar) and Valentina Ciuffi (Studio Vedèt) now at its fifth edition, from April 17th to April 23rd unveils the unprecedented monumental spaces of the Ex-Macello di Porta Vittoria. Alcova 2023 will host over 70 projects exploring different and complementary directions in contemporary design: from research of innovative and sustainable materials, to contemporary craft, to sensorial design, alongside institutions, established brands and studios and emerging talents.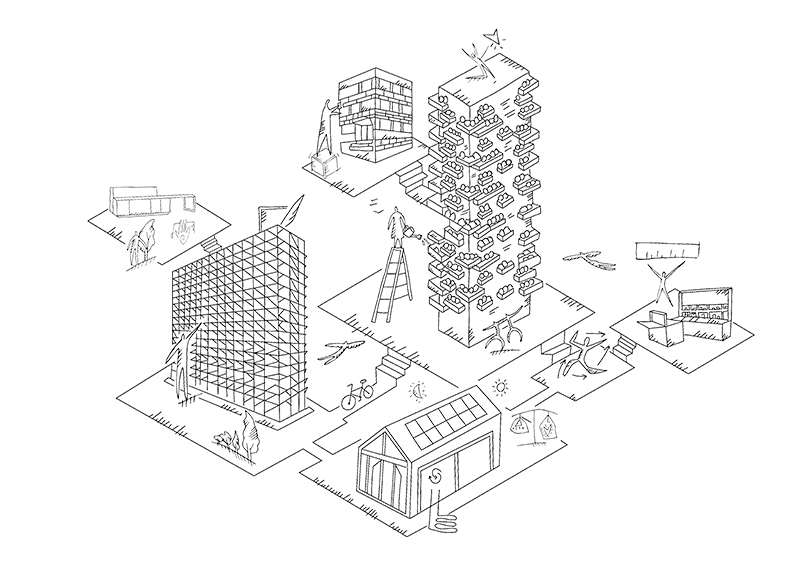 Courtesy: Valcucine | Ecosophìa artwork by Alessandra Mazzonetto
Valcucine presents "Ecosophìa" Eco as in eco-sustainable, Sophìa as in knowledge. A reflection on how Valcucine imagines the present and the future of kitchen architecture and design in relation with the sustainability and innovation values that have always been an integral part of its corporate identity. The company also presents the results of externals labs including significant bodies connected to the design world, such as the Domus Academy International Design School and ISIA (public university design institute).
Design Variations 2023, the event curated by MoscaPartners, will present Breath, the site-specific work on the façade of the Circolo Filologico Milanese, designed by studio Zaven. Palazzo Visconti will offer an itinerary to discover the use of natural and sustainable materials in the world of design. This year's edition will also present "REFORMING FUTURE", the anthological exhibition of projects from Michele De Lucchi's course with Andrea Branzi at the Politecnico di Milano, set up inside the Istituto Marchiondi Spagliardi*, a brutalist masterpiece by architect Vittoriano Viganò that for the first time will be opended to the public of international design and architecture. This latest project has been conceived by Valerio Castelli, who strongly desired it.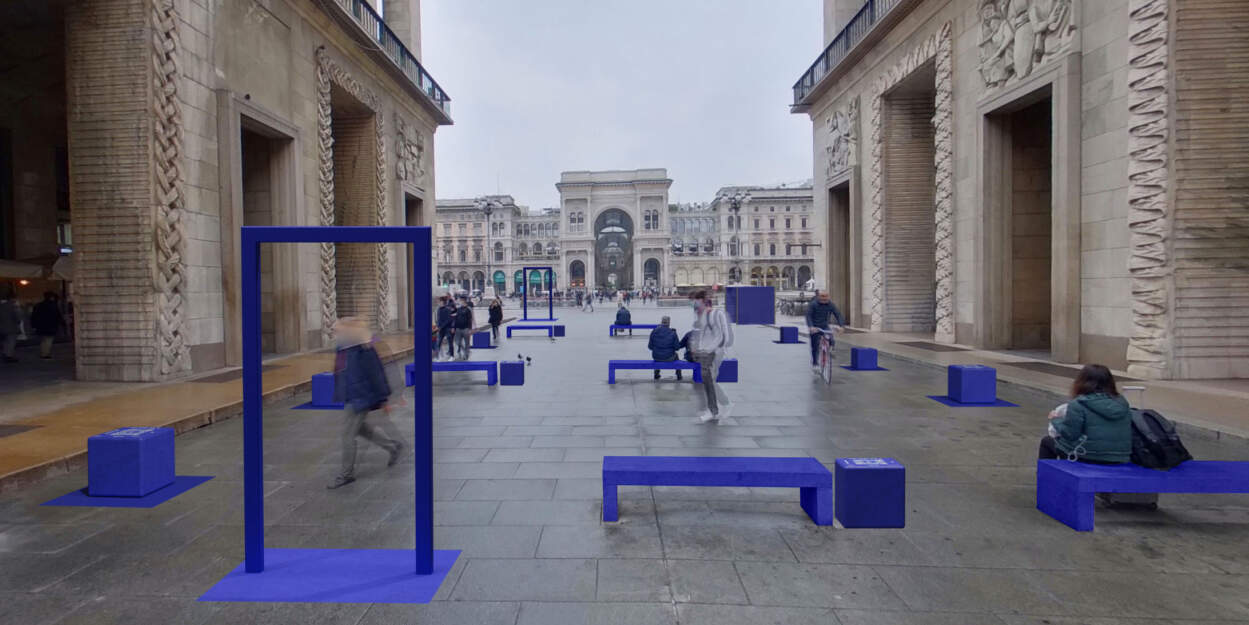 ID-exe
ID-exe 2023: a diffuse exhibition that involves the entire urban territory in a project-oriented manner. By facilitating the encounter between design, other disciplines and new technologies, it is possible to extend the boundaries of the physical world through augmented user experiences, promoting emerging brands and designers. This year's theme is "Design After". Time does not exist and things can be anywhere: a reality based on systems of relationships, before the materiality of objects.
Dropcity Convention 2023, the winning project of the second edition of Festival Architettura, promoted by the Ministry of Culture's General Directorate for Contemporary Creativity, opens to the city from April 15th  to April 23rd. Inside the Magazzini Raccordati of the Central Station, Dropcity Centro di Architettura e Design, conceived by architect Andrea Caputo, produces and hosts a packed schedule of exhibitions, installations, conferences and talks with the participation of international architects and designers.
Morel Design Week: Morel Milano, once the site of a cotton shoe fabric factory, presents its original 1930's industrial architecture through a new interpretation, combining its history with the new functions of the 7,000 square metre village in the Certosa area. It is not an abandoned industrial site, but an authentic, well-kept and flexible place where Morel Milano joins forces with Tipografia Alimentare to present "A FUOCO LENTO", a four- handed culinary project.
Materially explores and returns a point of view on materials starting from the concept of wonder observed in various fields: education, creativity and industry. It is a narrative structured in several stages, in different and significant places for design and the city, hosting exhibitions, talks and workshops. Wonder Matter(s) at Superstudio Più; Vivarium, with Total Tool, at the Brera Academy; Materially and MCX at La Triennale.
Swiss Design Map is a digital platform that facilitates access to Swiss initiatives presented at the world's most important design event. The Swiss Design Association sustains the Swiss Design Map. It is promoted by the Swiss Arts Council Pro Helvetia and Presence Switzerland at the Federal Department of Foreign Affairs and supported by Switzerland Global Enterprise/Swiss Business Hub Italy.
Tortona Rocks starts with a question to shape its eighth edition: "How do you take care of tomorrow? Design instructions" reflects on how taking care of tomorrow is a collective act, while design encourages alternative lifestyles in response to contemporary urgencies. Among the protagonists will be IKEA celebrating 80 years of innovation with an exhibition dedicated to the iconic products of the past together with the novelties that will represent the future. Paola Navone will surprise the public with "Take it or Leave it", an eclectic range of objects, curated by Daniel Rozensztroch, collected by the designer and now prizes of a lottery in which it will be possible to participate. Space is given to experimentation with "one&twenty2023", the exhibition with which the German Design Council awards young talents of contemporary design, while MR Digital, in collaboration with Stefano Boeri Interiors, presents the "Learning Spaces 4.0" project for innovative, inclusive and integrated didactics. Many other novelties enrich the exhibition circuit in the Tortona area. New for this edition is the ALTROVE project, a territorial digression from the usual Fuorisalone district routes, which puts design, by emerging talents, in dialogue with everyday places in the Giambellino district.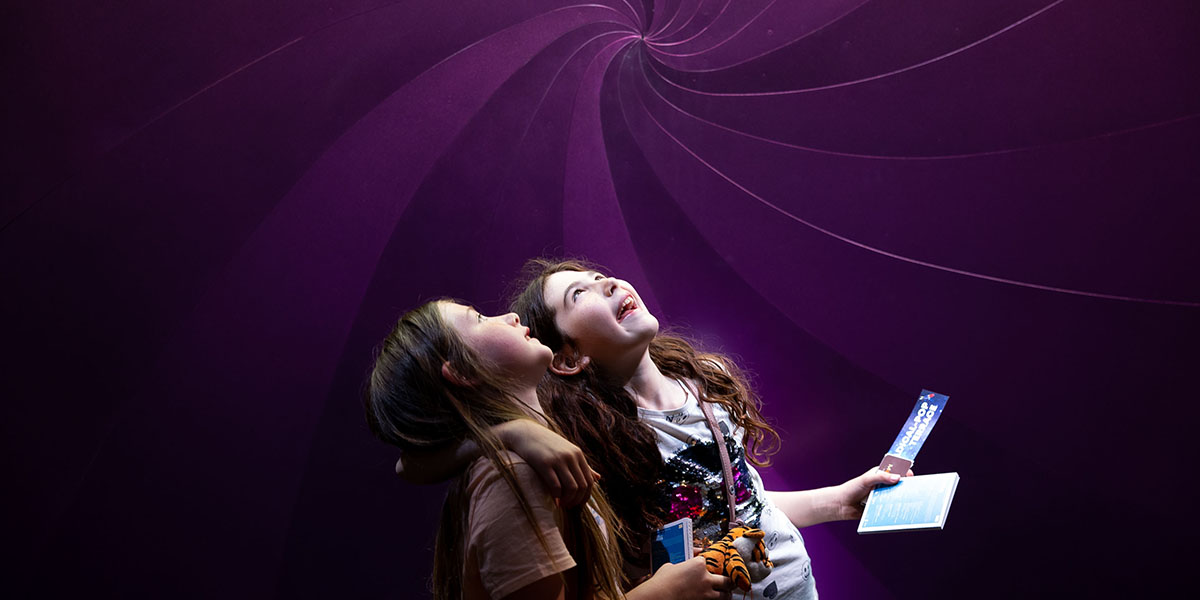 Tortona Design Week
Tortona Design Week presents "Future to Share": an ambitious project, to pioneer together a future to be written with a view to sharing and inclusiveness. Innovation, circularity and technology are the cornerstones for reprogramming our everyday life, enhancing self-production and sustainable urban manufacturing. Installations, exhibitions, events, workshops and training: "Future to Share" is about learning and building change.
Base Milano hosts the third edition of "We Will Design", where it hosts designers in residence and introduces germs of innovation – thus initiating the exploration of a new idea of democratic design. BASE intends to promote not only affordable design but also plural design, developing four main dimensions in an intersectional way, including people of all ages, abilities, gender and culture.
Superdesign Show presents "Inspiration Innovation Imagination": from the roots to the project to its representation the design "at large" that affects life. Unexpected objects, innovative materials, trendy furniture, sustainability in and out, interactions with art, talks to deepen, visions of the great international design schools, far-east horizons.
Triennale Milano presents a programme that brings together permanent exhibitions. Among them is the new permanent installation of the Italian Design Museum, directed by Marco Sammicheli. Also on stage is the exhibition Droog30, co-produced with Nieuwe Instituut in Rotterdam and curated by Maria Cristina Didero and Richard Hutten, dedicated to the activities of the innovative Dutch design group 30 years after its first Milanese exhibition for the Fuorisalone in 1993. The Lisa Ponti exhibition. Drawings and Voices, curated by Salvatore Licitra and Damiano Gullì, presents a selection of works by the artist, editor, critic and writer who has made drawing on A4 size sheets her chosen means of expression. Triennale also welcomes the research of important international institutions and companies, proposing the exhibitions and projects of: Duson Gallery (South Korea), Japan Creative (Japan), Moravian Gallery (Czech Republic), Timberland Worldwide and Uzbekistan Art and Culture Development Foundation (Uzbekistan).
Rossana Orlandi returns again this year with the Ro Plastic Prize, an award that is part of the RO Guiltless Plastic project. Over the years, the event has seen more than 1800 participants, with an average age of 35, from 60 different countries covering all 5 continents. The award has three categories: collectible art and design, emerging high technology, and inspiring learning projects.
Institut français Milano, from April 17th to May 13th, hosts the first solo exhibition in Italy of French designer Constance Guisset. The exhibition is conceived as a colourful bubble, a playful break in the frenzy that has always characterised the city during the most important week for the design industry.
Casa Mutina hosts a special exhibition that gives space to new products by Spanish designer Patricia Urquiola and Cypriot designer Michael Anastassiades.
Spazio Maiocchi hosts in its outdoor space a site-specific project inspired by the utopian design of the 1970's and 1980's created by Swiss designers Panter & Tourron and made entirely of XL, an ultra-light material by definition thanks to a revolutionary patented Finproject technology.
Marsèll presents a double appointment in the brand's two Milanese spaces: the basement of Marsèll Paradise hosts a work by German artist Carsten Nicolai, already the protagonist of the brand's latest art project that has also become the new campaign for the FW 22/23 collection. The showroom on Via Paullo hosts an exhibition by the American collective CFGNY, curated by Felix Burrichter of Pin UP Magazine.
APalazzo, a contemporary art gallery in Brescia, presents a solo exhibition by Nathalie Provosty inaugurated in conjunction with Miart, at the ICA Milan. This is the first institutional exhibition of the American visual artist, based in Brooklyn, in Europe.
AssabOne presents "Design for Communities", an exhibition dedicated to the project carried out by the NGO Live in Slums in collaboration with designer Giacomo Moor, who designed beds, tables and benches for the refectory and dormitory of the Mathare primary school, one of the largest Slums in Nairobi. The exhibition tells the public about the project through Moor's furniture and photographs by Francesco Giusti, Filippo Romano, Mattia Zoppellaro and Alessandro Treves of Perimetro.
Park Associati presents "Estetiche Sommerse – Unveiling hidden beauty", a set of two experimental works by the multidisciplinary design studio CARA \ DAVIDE designed and realised upon invitation and with the productive supervision of Park Associati, thanks to the collaboration of Fantini Mosaici. In the Park Hub exhibition space, the flooring and the collection of tables and chairs indicate the designers' interest in details that arise from technical necessities and are observed without aesthetic prejudices.
Fornasetti expands its universe of furniture and accessories with three new collections. The furniture presents a renewed design in size and shape, characterised by multiple facets that form a prism. The accessories and porcelain complete the furnishing proposal to enrich rooms with precious details. The three collections correspond to as many decors that are a contemporary interpretation of the images collected in the archive. The secret that makes Fornasetti's dreams tangible is enclosed in the tradition of high craftsmanship. All the creations require the completion of a long process that is rigorously carried out by hand at every step in the Atelier in Milan.
Artemest presents "The Apartment": an elegant 1930s residence located in a historic Milanese building in the heart of the 5Vie district. Curated by six prestigious international interior design studios, the flat will narrate different creative visions that dialogue with each other. The different rooms of the house will each be furnished by a different interior designer using exclusively furnishings, accessories, lighting and art created by a selection of Italian craftsmen, brands and artists who collaborate with Artemest. Artemest invites you to discover the world of fine Italian craftsmanship through the creative eyes of Anne Sophie Pailleret, Kingston Lafferty Design, MONIOMI, Nina Magon, Styled Habitat and T.ZED Architects.
TCL presents the "ELEMENTS – TCL Green Horizon" project. In line with its mission, "Inspire Greatness", the brand showcases its vision for creating technologies that can improve lives and unite people. The exhibition takes visitors on a journey through the elements of nature, highlighting how it is a source of inspiration, creativity and innovation. With sustainable artworks, immersive experiences and innovative products, TCL invites you to imagine a horizon where nature and technology coexist in harmony and inspires you to take the path to a greener future.
IED L'Istituto Europeo di Design presents "Ecocentrico", a multidisciplinary project developed in partnership with Giacimenti Urbani, an association that deals with reducing the waste of resources and the activation of circular economy paths from below,and presented within Alcova in the Ex Macello di Porta Vittoria area. An international project born with the involvement of teachers and students from different courses and belonging to all the branches of the IED Group, now present in Italy in Milan, Cagliari, Florence, Rome, Turin and in Como with the Aldo Galli Academy of Fine Arts; in Spain in Barcelona, Madrid and Bilbao; and in Brazil in Rio de Janeiro and Sao Paulo.
A CASA OVUNQUE '23 / MetaVero and MetaVerso. For the second year, in Via Savona 35, Sfera MediaGroup, with the magazine Style Piccoli, and The Playful Living, a platform for creativity and co-design, will design a visual and experiential narrative that will unfold through 6 dedicated environments. A new concept of living and "welcoming", to be observed, tested and where to find inspirations and solutions, among intimate and domestic, indoor and outdoor convivial and professional situations conceived for: young couples with babies; families; coworking, between work and relaxation; experiences in the Metaverse; the Open Square, between Food & Drink and Playing Area; Smart Mobility.
Bra-very bar – have the bravery to change "ethics in aesthetics". After the launch in 2022 IAAD. presents again a project of aggregation and communion among individuals who cultivate a shared time of confrontation, dialogue and intense exchange: the BRA-VERY BAR. Bra Very Bar is a collective project of 21 design schools that, with over 32,000 studentsə, bring to the Salone del Mobile a choral movement that focuses on education and ethics. 4 workshops in 4 days for 4 spheres in which Ethics and Aesthetics dialogue and confront each other through contemporary themes and with attention to the planet and mankind.
CAMPO BASE is an initiative promoted by 6 architecture studios coming together to support the cultural and social value of Italian interior architecture. The studios involved are: Massimo Adario, Giuliano Andrea Dell'Uva, Eligo Studio, Marcante -Testa, Hannes Peer Architecture Studiopepe curated by Federica Sala. Open from 17 to 23 April from 11:00 to 20:00.
IKEA presenta Assembling the Future Together. Assembling the future and celebrating 80 years of innovation. This is the story that IKEA –celebrating its 80th anniversary this year– will tell at Fuorisalone 2023. Padiglione Visconti on Via Tortona will host the brand's exhibition in a space designed to spark curiosity and inspire visitors. The public will be greeted with the iconic products that shaped each decade of the brand's history, as well as those that will continue to do so in the future. There will be plenty of new things to see, with the exclusive unveiling of new products and an area dedicated to the study through which IKEA has been researching life at home for the past nine years, the Life at Home Report, captured through the lens of an exclusive photography project.
gloTM, mainsponsor of Fuorisalone, together with Agostino Iacurci presents "Dry Days, Tropical Nights". A large installation in largo Treves inviting the passerby to look at how our planet could become and to build a better tomorrow all together. "Dry Days, Tropical Nights" marks one of the stages of the itinerant art project gloTM for art, created to support art and spread culture, favouring the democratisation of the artistic experience.
Images courtesy: Fuorisalone.it