On May 4th 2022, we will be finally back in Milan with another educational architecture firms visit!
The event is designed to provide architecture students, young architects, interior designers and architects based in Milan a unique opportunity to experience and learn from the masters.
We will be visiting some influential Italian architecture practices to discover their ethos, their sustainable solutions and their top LEED certified projects such as Dontstop architettura, One Works, Progetto CMR and Mario Cucinella Architects.
If you want to join us please book your place or subscribe to the waiting list on our Eventbrite page.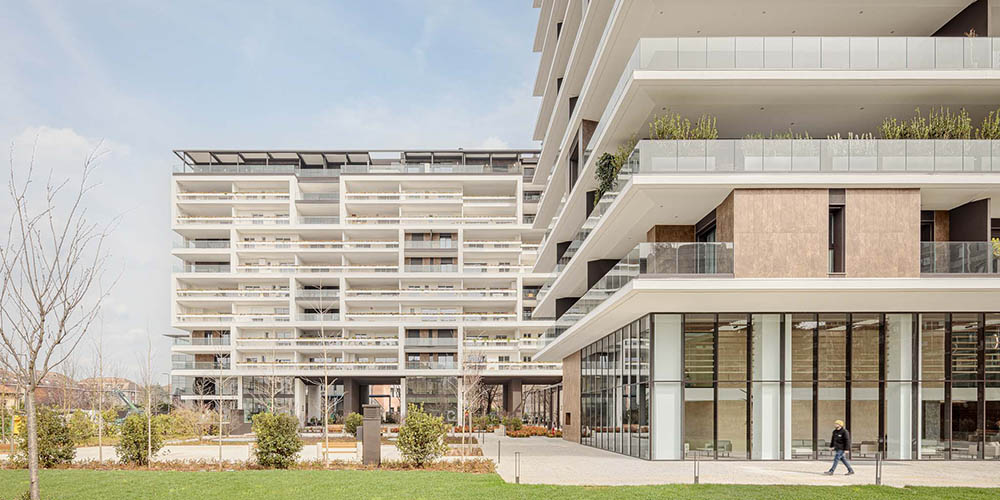 Courtesy: Dontstop architettura
Dontstop architettura is an architectural practice that was founded in Milan in 2011, by Michele Brunello and Marco Brega. The horizontal structure of the studio encompasses three departments: Architecture, Design, and Research. The most recent projects in DONTSTOP architettura's extensive portfolio include the redevelopment of the San Siro Stadium; the corporate identity and the construction of three new buildings for the FC Internazionale in Appiano Gentile; the Cluster of Spices, and a collaboration with the Austrian pavilion at EXPO 2015; numerous residential projects such as "Abitare in Maggiolina", the Parco dell'Abitare district in Lodi and the models of prefabricated wooden buildings for eco-friendly social housing; urban interventions including the new Town Plan of the Municipality of Pordenone, and "Venice Opportunity Lab", a strategic project for the development of sustainable tourism in Venice, in dialogue with the City Hall and Airbnb.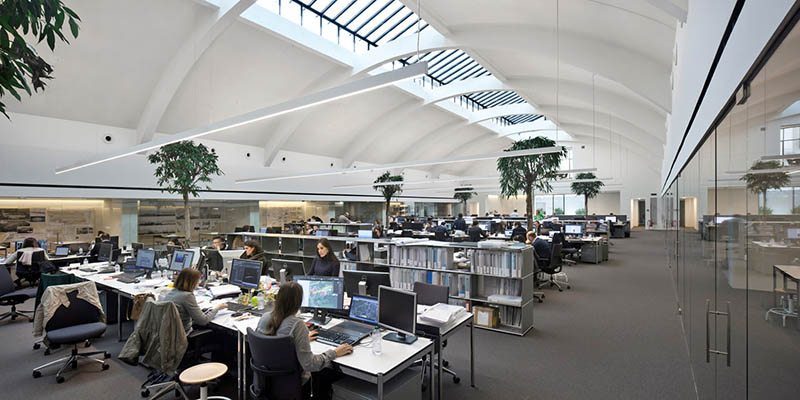 Courtesy: One Works
One Works is a global design and consultancy firm, offering an integrated approach to architecture, infrastructure and urban engineering. They believe in creating dynamic, intuitive and sustainable places where people and communities can connect with their environment, and with each other. Collaboration, Creativity, Commitment, and Passion are the key values that sit at the heart of everything One Works do. Their Milan design headquarters is the central hub for 150 professionals working together across their nine strategic locations. One Works deliver a flexible and responsive approach to projects anywhere in the world.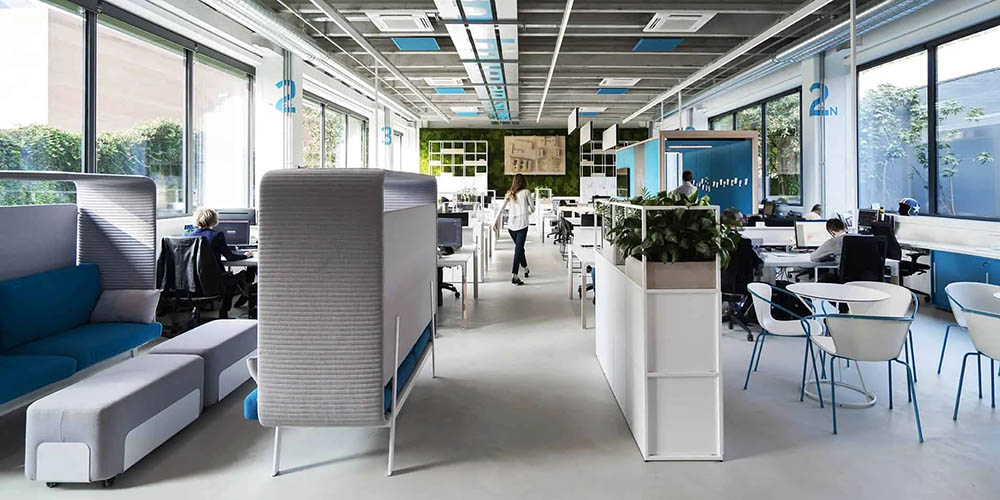 Courtesy: Progetto CMR
Progetto CMR was founded in 1994 by three professionals with solid international experience: Massimo Roj, Marco Ferrario and Antonella Mantica. With an exceptional experience in the workspace planning, the three founders immediately aspired to re-invent the concept of workspace, re-interpreting the way office are designed. Progetto CMR is synonymous with integrated design. They have gained considerable national and international experience, chasing a steady growth but still staying true to our belief: put the client first. Still today, their primary objective is to create a flexible, efficient and sustainable architecture starting from an in-depth analysis of the customers' needs.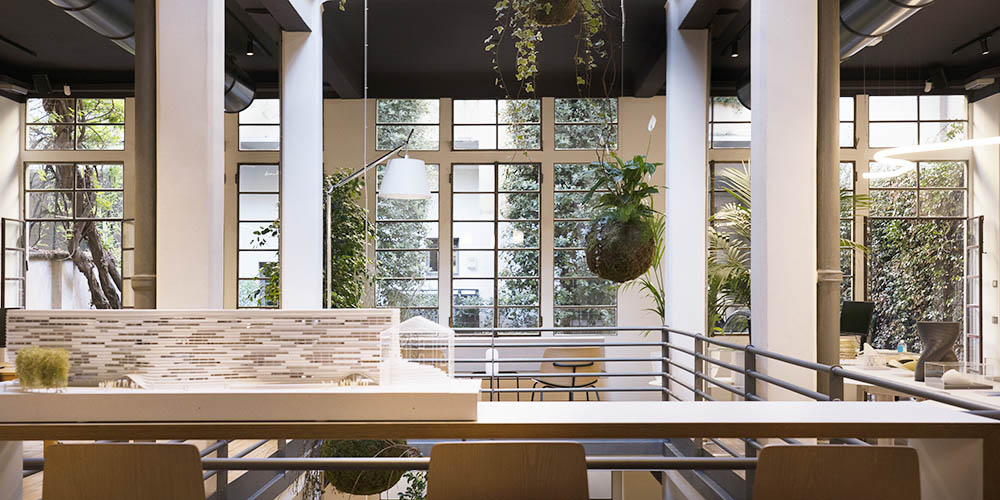 Courtesy: MC A Mario Cucinella Architects | Photography: Giacomo Fausti
MC A – Mario Cucinella Architects is an architectural firm headquartered in Bologna and Milan with an International team of hundred professionals including architects, engineers, graphic designers, model makers and researchers. Mario Cucinella founded his own practice in Paris in 1992 followed by Bologna in 1999. All projects have in common a focus on technological integration with environmental and climate strategies to build buildings that can reduce their environmental impact and have a positive social impact through greater public participation. They recently inaugurated the new Milan offices: 800 square meters spread over 3 levels, inside a former 1930s factory where the external façade has been maintained and the interior spaces have been totally redeveloped. The building will also contains the headquarters of SOS – School of Sustainability, a post-graduate training course founded by Mario Cucinella, open to young creatives and researchers, professionals and companies in the sector to develop innovative projects with a positive impact on society, the economy and the environment, through research and experimentation.
The educational tour of these influential Italian architecture practices is free thanks to our valuable partnership with Valcucine, Italian design brand that has been standing out for the design and production of high-end kitchens unique in their kind that has recently achieved the LEED v4.1 mapping.
This architecture firms visit has different main features such as: be inspired by breaking-through architects while visiting the most renowned practices, learn the architecture philosophy of influential architecture firms with fun and interactive sessions outside the monotonous routine and socialize and interact with people from all walks of life.
Only 15 lucky participants will join the tour (with reservation or selected from the waiting list) to join this free tour and contacted by the organisation with the details of the programme.